I got curious this morning, so I took my flashy flats for a test drive today. Somehow, I am being punished for exploiting Nordstrom's liberal return policy as my feet are now (feeling like) what you would call bloody stumps. But whateva, whateva, I do what I want! (Ten points to any of you who can name that reference). I'll get my last laugh, after I hobble up to the shoe department, and give them back their Tin Man cobblery.

By the way, thanks to all the readers who threw in their 2 cents about my purchases.

Well, tally ho and on we go. Today's new quest has been to research octopi as pets. For those of you who didn't pay attention in Latin class (Ecce Romani! Flavia habitat in villa vicina*), octopi is more than one octopus. Sadly for me, you can only house one octopus in a tank at a time. Otherwise you get a Survivor-style match in your precious salt water aquarium, and somebody, has to die. Come to think of it, this may not be "sadly for me." I could take bets on my dueling octopi; maybe even start my own .tv series or YouTube it and become as famous as the Wannabe Jedi or Banana Hands Kids. Oh, the glory. I'd have to be somewhat discreet though, or I could have PETA on my ass, and god knows I can't live without my meat, or my ermine coat, and baby sealskin shoes...

Actually, that was a pretty ugly seal baby. No remorse here. JUST KIDDING. I love me some baby animals.

Ah! Something new at work: whitewater rafting, corporate style. At first I was excited, "White water rafting? I'm adventurous. Yes!" then I was...not so excited. I'm not sure if I'm in the minority, but I have a deep-seated fear of corporate events. Maybe it's because I don't like awkward schmoozing over booze - or in this case, awkward schmoozing while the old guy next to me wears his aqua socks (eightieeeeees) and soaking wet Hanes tee; or maybe it's because I still think of these things as having to talk to "adults." I have a sneaking suspicion that these feelings never really go away though, even when you're 38. Maybe when you're 55 and lit up with a martini in your hand, that feeling shrivels up and dies...especially when you're slurring out your next quasi-inappropriate joke to a quivering analyst.



The last time I attended a corporate event, walking through the booze party was akin to running the gauntlet. I tallied up 4 awkward encounters within 10 minutes, all within a 50 foot radius. It's charming to watch a partner at your firm run over a gaggle of analysts in order to belly up to the bar and shout "Grey Goose...on the rocks." [Sly smirk included, other restrictions apply]
Now that I'm on the subject of work, I sometimes play celebrity look-a-like while I'm bored (yes, so very rarely...). I haven't gotten too far in this endeavor but so far I'm proud to say I work with Will Ferrell (JS) and Will Ferrell's miniature offspring (GS) and Ben Kingsley (JJ). There is some peripheral debate, that in actuality, we have a Jeremy Irons on our hands. I most definitely don't agree. I do however believe that the vote is unanimous that the aforementioned partner is the true-life inspiration for Ralph Wiggum, from the Simpsons.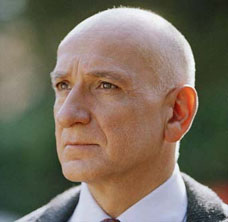 *Note: I might have made up this preposition here, but I'm too lazy to reconfirm with Google or Facebook.